Antigonish Minor Basketball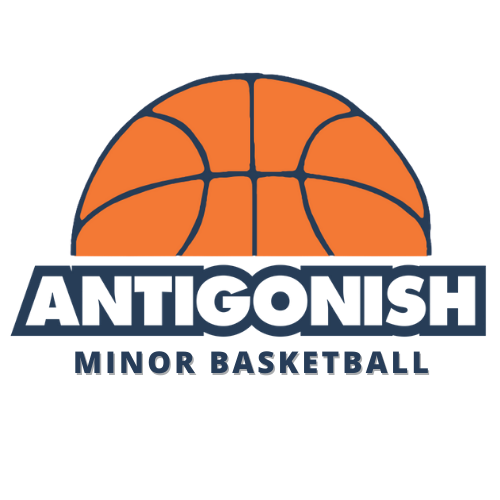 Basketball skill development for the youth in Antigonish County. With a mix of fundamentals and game-like play our coaches will help to improve the game for every child participating. No matter what skill level, we treat each child with respect and encourage them in developing their skills. Not only will we lay the foundation for the game of basketball, but hopefully teach them some life skills along the way… work ethic, good sportsmanship, team play, etc. We are excited to work with your child and see them reach new levels as a player and a person.
Our primary method of promotion is through our Facebook page: Antigonish Minor Basketball
Our primary means of communication is through email: antigonishbasketball@gmail.com
Registration will open at 12:00 noon, on Monday, Sept 20, 2021 until Sept 27, 2021.
Please note that children born in 2016 must be enrolled in school to participate.
Address:
P.O. Box 1241, Antigonish Nova Scotia, B2G 2L6
Contact Us:
Programs
Saturday Skills Clinic for Boys (Ages 10-13)
Saturday Skills Clinic for Girls (Ages 10-13)
Saturday Skills JrNBA Youth Basketball (Ages 5-7)
Saturday Skills JrNBA Youth Basketball (Boys 8-9)
Saturday Skills JrNBA Youth Basketball (Girls8-9)
U12 & U14 Junior X Basketball competitive team
FAQ
SATURDAY SKILLS Basketball sessions at StFX (beginning Oct 23)
| | | | |
| --- | --- | --- | --- |
| Birth year: | Program: | Gym: | Time: |
| 2014, 2015 & 2016 enrolled in school | 5-7 year olds, JrNBA Youth Basketball, recreational | Main Gym | 8:30-9:25 |
| 2012, 2013 | JrNBA Youth Basketball U10 Girls recreational | Main Gym | 9:30-10:25 |
| 2012, 2013 | JrNBA Youth Basketball U10 Boys recreational | Aux Gym | 9:30-10:25 |
| 2008, 2009, 2010, 2011 | 10-13 year old Boys Skills Clinic, recreational | Main Gym | 9:30-10:25 |
| 2008, 2009, 2010, 2011 | 10-13 year old Girls Skills Clinic, recreational | Aux Gym | 10:30-11:25 |
| 2008, 2009, 2010, 2011 | U12 & U14 Houseleague | Main Gym | 10:30-11:25 |
Waivers
Media Waiver
Event Waiver
Participation Waiver